When we carry out any refurbishments and renovations we always use our team of professional tradesman who will ensure that all of the work is done to a very high standard. At every stage of the project, we are continually managing your time and budget, so we ensure effective use of managing the workforce, keeping the project moving and checking that the correct amount of materials are being used.
Our experienced team can renovate one big room into 2 separate rooms, ideal if you need to separate your children that once shared a room. You can have fitted wardrobes installed into your bedroom. These will give you more space while hiding your belongings that you don't want to be on show.
After any renovations are made, our general decoration services will come in handy. Again we can advise you on what would be best for the new rooms and what colours would look appealing especially if you are thinking of selling your property.
Having a new bathroom or en-suite installed is not only beneficial to you but is also a great selling point. We can help with the design making sure you use the space to its full advantage.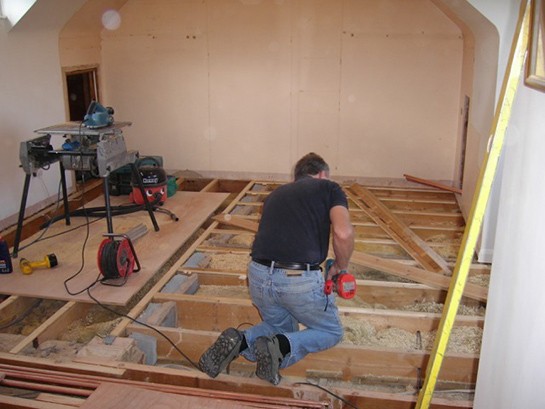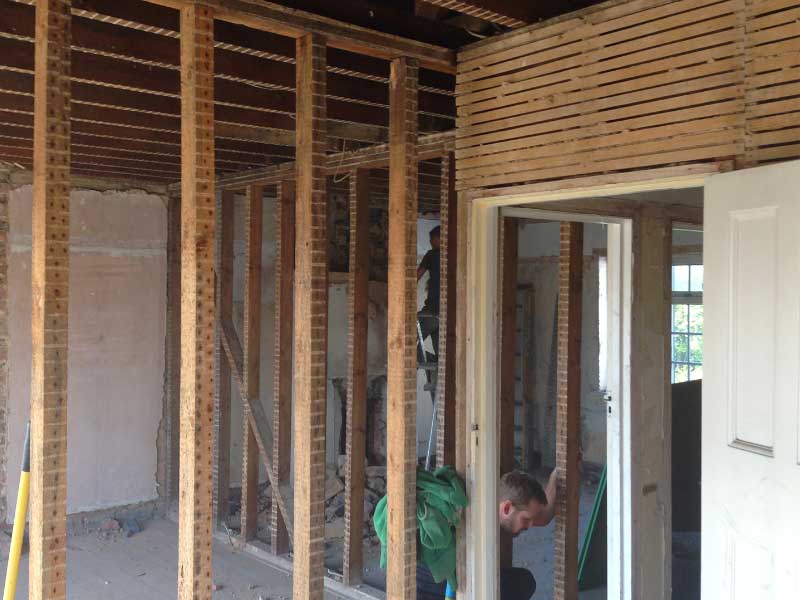 Other services we include are:
New Bathrooms / En suites / Central Heating
New Kitchens
Fitted Wardrobes & Units (Bedrooms and Studies)
Ceiling and Coving
Re-Wiring
General Decoration
All of these services can only be carried out when having an extension, refurbishment or renovation completed. We would love to be able to do some re-wiring or to put some coving up but we cannot do this unless it is included in the project as a whole. We can however point you in right direction of some trustworthy tradesman that will only be too happy to help you with any small jobs that need completing.
If we have just got our qualified tradesman to build you an extension then we can add a new bathroom, new kitchen, install new central heating and add new fitted bedroom or kitchen units.
Regardless if you are looking to have work done on your property to increase its value, or you have just bought a new home, we have the necessary skills to carry out your project to the highest standard.
Please contact us at In House Property Solutions and we will be happy to arrange a visit and discuss your plans and ideas.
Bedroom Refurbishment With Fitted Wardrobes