OUR VALUES
Health & Safety
Safety is the most important of our core values. It is our first priority during every working day, always ensuring all Building Regulations have been met.
Passion For What We Do
By using Tradesmen who are passionate about what they do, we can apply creative thinking to solve our customers problems.
Honesty, Integrity & Empathy
More than anything, we will always do whats right for our customers.
We always approach every job by seeing things from our customers perspective, encouraging us to give the best finish possible.
Going The Extra Mile
By doing more than what our customers expect and by doing it better & faster, we know we will be invited back for future projects.
Building and Renovations in Essex
InHouse Property Development are a Essex based company like no other. We combine all our building development services along with our experience and expertise to help our clients that are looking to sell their homes and get the best possible price for their property. we will do our best to make your home more appealing and sellable whilst drastically increasing its value by unlocking its potential.
We will advise you on how to make the most of your home by re-decorating it, having an extension built or having other building work carried out to enhance your property. We work on the basis that by having intelligent home improvement building work completed it will add great value to your property not to mention making it stand out from the neighbours houses and giving you more great selling points.
If the thought of moving is not an option because you love the area you live in, then you could consider having the whole property renovated. We can help you achieve your dream home that you have always wanted. We work with some of the best tradesman in Essex who have completed many building projects for us time and time again.
Renovating your home will cost depending on what you want to achieve but will undoubtedly add more value, that the cost of the renovations, to your property, making it a good investment in the long run. Let us advise you on what cost-effective changes you can make with our house doctor service.
Here are some of the services we carry out:
Let us Project Manage your building work for you, we offer our Project Manager Service to ensure that any tradesman you have hired to carry out any building work for you are continually hitting their milestones and that they are working efficiently and at the correct speed to ensure the project is completed on time.
We take the stress out of the project in hand because we know how messy building work can be. This is why we work with the best tradesmen who are very quick but finish with a very professional job. Having known the tradesman for over 30 years, we know that we have complete faith in their ability to deliver a first class service and trust them to act on our behalf.
We will manage every aspect of any work that is being carried out, giving you a realistic time frame in which it will be completed as well as monitoring the cost. To make it easier for you, we will act as the only point of contact so you only have to deal with InHouse making the refurbishment and renovation process as easy as possible for you.
We will not be doing any of the building work ourselves but will make sure that your project is running smoothly, letting you know of its progress every step of the way.
Having said that, if you would like us to take a look at your project, then this may be suitable for us to take this on as we do complete renovations, refurbishments & extensions.
We can install:
New Bathrooms / En suites / Central Heating
New Kitchens
Fitted Wardrobes & Units (Bedrooms and Studies)
We also specialise in:
Ceiling and Coving
Re-Wiring
General Decoration
So why not consider having us round so we can tell you more about our House Doctor Service.
Testimonials
My wife and I were looking to move but we hadn't touched the house in years. We spoke to two estate agents who gave us a similar price for the property but were surprised as others had sold in our road for quite a considerable amount more.  We then got in touch with inHouse Property Solutions Ltd who firstly gave us some great ideas with what we could do.  We decided to go ahead with them and after spending less than £10,000, the house was transformed and we managed to sell our property for £27,000 more than the Estate Agents original estimation. We were so happy with the result that inHouse achieved, we used them again a year later to help renovate our new home.  They have a great team of Tradesman, who were fast and extremely tidy.  The guys at inHouse were also so easy to work with and nothing seemed to be a problem for them even when we were being indecisive and changing our minds on certain things. We would not hesitate to recommend them to anyone and have in fact have recommended them to some of our friends. Great job inHouse.

Mr & Mrs Green - Brentwood
We bought a new house last year whilst my wife was pregnant but didn't realise the amount of work that was needed to be done. We were recommended inHouse through a family friend and after their initial visit, we were more than confident to use these guys. They did a fantastic job in turning the house around before the baby arrived and took care of everything. My wife and I both work in London and work long hours but the transformation that was happening each day was incredible. I was amazed and what they managed to achieve in such a short time. We are now looking to build an extension at the back of the property and spoke to inHouse again who now working with us on architectural plans and planning permission. We have been delighted with they're work and made the house renovation a stress free time as they took care of everything. Thank you so much guys.
Mr & Mrs Francis - Claremont Gardens Upminster Essex
I recently bought a new house that had planning for a single story extension at the side and rear.  I spoke to several building companies including inHouse, after speaking to them all I felt so comfortable with Paul & Jamie, it was an easy choice that I was going to use them. The extension looked fantastic once finished and half way through the job, I asked them to landscape the garden and build a summer house.  They transformed my house into a home. They really thought 'outside of the box' which i liked as they suggested ideas that no one else had thought of. Thank you so much guys.
Mr C Price - Bromley Kent
We recently used inHouse for our bathroom renovation.  We originally wanted to update and modernise it, but inHouse came up with several other suggestions and we ended up splitting the room into two and using one as en-suite and the other as the family bathroom.  The final job looked great and they turned the whole project around in a matter of weeks.  The disruption was minimal which was brilliant as we have 3 young children. We were very impressed with what they achieved. My husband and I would highly recommend them.
Mrs Reynolds - Upminster Essex
We have just finished having our home refurbished as well a small extension on the back of the property and we used inHouse for their Project Management Service. We did already have several tradesman already lined up who were either friends or people we had used in the past. But for me there was too much work involved and could not co-ordinate it properly. It was by chance that we stumbled upon inHouse, and they explained that they could take this project on from a Project Management perspective. Once they were involved, the pressure was off more me. They were great to have on board as I'm often working long hours away from home and felt comfortable letting them running it. They kept up the momentum of making sure it was all complete in a timely fashion. The next time I have any work done at home, I'd consult with inHouse before I do anything. My wife and I thought they were great.
Mr & Mrs Flatman - Hornchurch Essex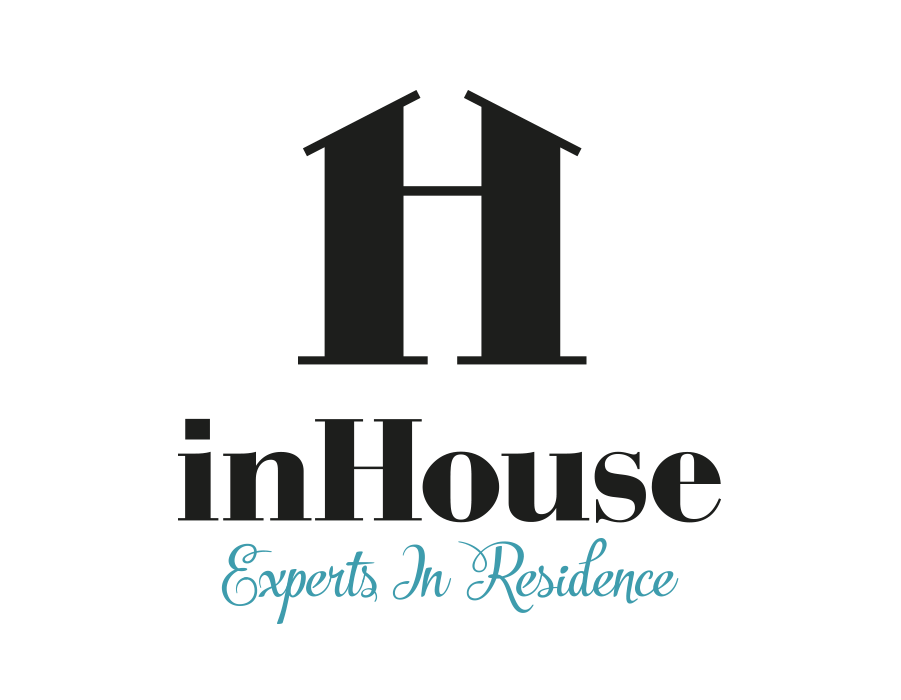 Recent News
We're delighted to announce that we will be collecting our keys and moving into our own premises on Upminster highstreet very ...
Read More